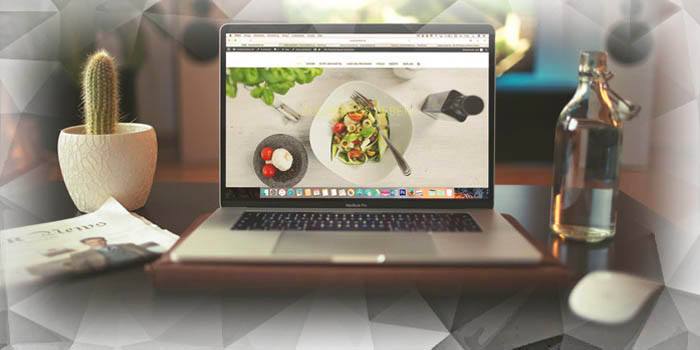 When I met WordPress a few years ago, I was already aware that it was a good option to start a blog. But as time went on and I learned more and more of it, I can say that it is impressive the possibilities that this software allows.
If you do not know much or anything about the topic, this post is for you. My goal is to introduce to you why millions of businesses use WordPress and why I think it's a great choice for a business like yours.
Before proceeding, it is important to clarify that if WordPress is something new for you, you might be confused about there are WordPress.com and WordPress.org, so I will explain this quickly.
In basic terms, WordPress.com is the hosting service that works under the WordPress system. You can start with the free option, however, you have to pay to use your own domain and if you want some extras you may incorporate them for an additional price.
On the other hand, WordPress.org is where you can find the software to download and install it on your server or hosting (not on your computer).
Some hosting providers allow you to install it directly from their control panel without downloading anything. This way you can have total control of what you do with it.
From here, everything I'm going to comment is regarding WordPress.org's software.
WordPress is a content manager
This means that WordPress is not just a platform to build web pages or blogs (which does it very well). In it, you can build a platform to manage the online content you need.
Let's look at it this way. On your page you have the text and images, this is content. But also, your company's services are content, your published articles are content, your products are content; if you have videos, this is content also. And so on.
You can also add new functions through plugins, with them, you can start your store online, sell your services directly from your page. You can manage and improve your presence in Google. Furthermore, you can build a course's online platform. Sell tickets for events, or simply have better communication online with your target public and customers.
Is WordPress for my business?
In most cases, the answer is yes.
On the internet, you can find hundreds of options to create websites. But from all those millions of websites out there, about 30 percent of them are made using WordPress. So you can imagine the level of reliability generates in the online world.
One more strength of WordPress is its flexibility. Besides all the functionalities that we can add, it allows us to work with several users and administrators with different levels of security.
Additionally, If for any reason you don't like your hosting provider anymore, you can migrate your WordPress to another hosting, something that you can not do with some other services, in which if you want to change, you would have to rebuild your pages almost from the beginning.
Friendly with phones and tablets
Today no website should overlook being friendly with phones and tablets. Right now more than 50% of the traffic is through mobile devices and surely your customers and potential customers will visit your page from your phone.
Not only that, Google gives priority to sites that are adaptable to mobile devices when you search for something. WordPress allows you to do this.
Large and important websites trust WordPress
If you are planning to have your website or redesign your site, thinking about WordPress is thinking smartly.
The following are some examples of sites that use this platform and you may see how they selected WordPress as the right choice for them.
To talk about WordPress requires much more time. But now you know this option and you know you can find a versatile, customizable, flexible, affordable and secure system to set your website.
Get in touch if you have any questions or if you want to know more about how to implement WordPress in your business.
Leave your comments and tell me if you liked this article.
Regards 🙂