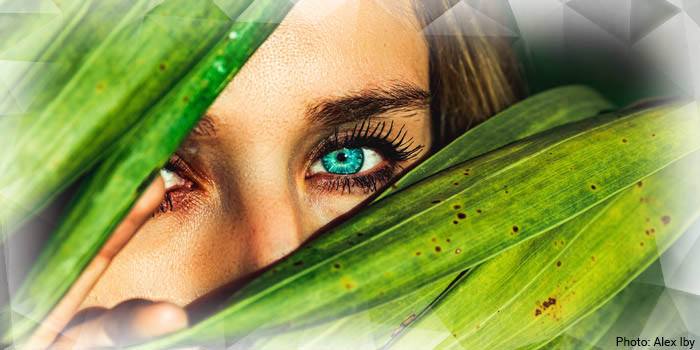 Color is a vital characteristic in our vision, and in my activity, as graphic designer colors are one of the most important resources for communicating environments, emotions, concepts, and ideas.
Rather than talking about the meanings and properties of each color, I prefer to write about what color is and why we see it. This is the basis for understanding much of the logic of why we perceive colors the way we do.
In short and simplifying, because this topic is somewhat more complex than this explanation. Light behaves like electromagnetic waves that stimulate our retina where our receptors convert it into electrical impulses that are sent to our brain.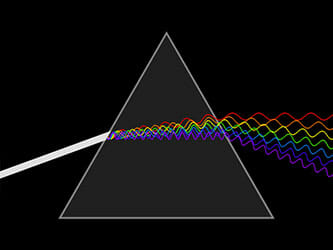 What we receive is not precisely light "colored", rather we receive the waves of light bounced by them.
So it is not color an inherent property of the objects, there are no absolute colors, in fact, an apple is not red but the surface of the apple absorbs the waves corresponding to other colors and reflects what we have all named red (or green or yellow).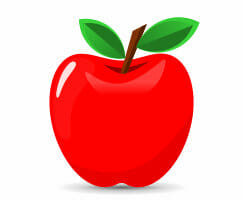 Why a surface absorbs certain light waves and reflects others has to do with the molecules and atoms that form the object. This would be more an explanation from physics, which comes out of the purpose of this article. But just in case you want to know more, I'll leave this post on The Physics Classroom.
Also, I think it is important to remember that as far as light is concerned, our eyes can only perceive red, green, and blue, or rather we can perceive its light waves. Our visual organ is responsible for combining them with our brain to form the full-color images we see every day.
Therefore, the way we perceive colors and how we see them, in general, depends on both the exterior and the interior of everyone. The sensation of color is a personal matter, which has to do with our biology and how our eye is configured.
Additionally, once the information reaches our brain, this interprets and associates the incoming data with the information we already have. Our brain can be tricked and we can perceive something very different from reality. But this will be the subject of another article.
You may realize how is important to know the way we see the exterior world and how this is limited by our senses. We learn to see continuously, and the context along with what is stored in our brain influences our perception, not only for colors but for shapes, sizes, textures, perspective, etc.
The following video is a very good starting to understand the physics of light and how it is derived in the colors that we see.
I'm glad you've reached this point. Leave your comments below on this page and I also encourage you to contact me for any issue you think I can help you with.

Your logo and your website are the face of your business. Thinking about design is not thinking only on lines, shapes or colors; is to think about showing you are professional, reliable and likable.
When the time comes and you need a designer, send me a message. I will be glad to assist.
- Mario