Logo Design for your Business
A lot of business do not give importance to their visual presence, therefore, Congratulations for thinking different.
Your decision will allow you to have a better image, be more reliable and look professional.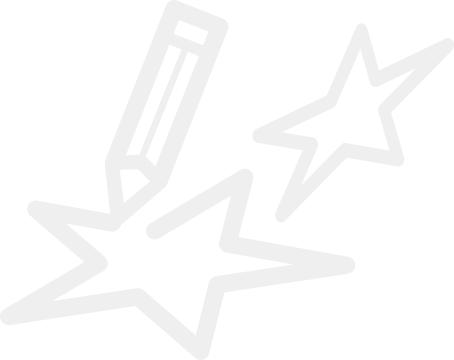 Logo Design Plans
Minimum

Two payments of
$ 148.00
2 Unique concepts to choose
1 Revision
Basic Research
SVG Vector file of the final version
JPEG Bitmap file of the final version
RGB color specs
1 - 2 weeks delivery
Standard

Two payments of
$ 245.00
2-3 Unique concepts to choose
Up to 2 revisions
Industry & competitors research
EPS Vector file of the final version
JPEG Bitmap file of the final version
RGB + CMYK color specs
Basic brand guidelines
Includes: Business card design and icon for social media.
2 - 3 weeks delivery
Smart

Two payments of
$ 490.00
4-5 Unique concepts
Up to 5 revisions to choose
Industry, competitors & target research
EPS + PDF Vector file of the final version + variations
JPEG + PNG Bitmap file of the final version
RGB + CMYK + Web + Pantone® color specs
Brand guidelines
Includes: Business card design and icon for social media and email signature.
3 - 5 weeks delivery
Oops! We could not locate your form.
This is a general view of how you and me will work.
Request

Everything start when you fill out the form and submit your request.

Brief

We will be in touch to define the design brief.

Approval

I will ask you your approval and first payment (50%).

Work

Once the previous steps are done, I can start to research and design. Great job!

Revisions

Depending on the brief, I will show you the ideas and listen your comments to do the revisions.

Final

After the revisions, The final design is done and ready to the final payment and release.

Release

Yeah! I will have in your email the files of your design. A will be available for any question.

Happy customer

This is my main goal. Win-win projects. And ready for the next round!
Do you want more reasons to get your logo?
Your logo makes you different.
Your clients and team feel a unit.
The first impression is more powerful.
Your logo generates reliability.
Makes you stand out from others.
With your logo is easier and faster to find you.
Your logo identifies what you are.
People will remember you more.
It's a reality, as they see you they judge you.
Your reputation is represented in an image.
A logo shows your proud for your business.
It helps to atract new clients.
Frecuent Asked Questions
Once you choose service that fits your needs and make your first payment, I will send you brieft questionarie with questions that will allowme to know better your busineess. Depending of the project we might have a couple of communication to adjust details. I will work on your project and once I have something that meet your needs I will send you it for review. Depending on the revisions you hire, will keep you updated on the revisions. Once you are agree with the idea, I will work on the final file to send it to you.
I try no to use the phone for a first conctact. How ever once we have had a como email comunication we might have a phone conversation to define details of your work.
A vector file is a document used for profesional finish and production purposes. Those files are EPS, SVC, PDF among others, some requieres spesific software to open or manipulate.
Well, this is an easy and hard question. I would lie if I say that I meet everyone's requierements. My goal is to help with the visual communication to small and medium business, I have specialized in Hispanic businesses, due to I know better their needs, their culture, I speak their language.
Once yoe lect the service, you will fill out a form with basic information, then I will take you to make your first payment. Your second payment will be at the end of the process, before you receive your final files.
Do you have a question?
Let me know if you want to ask something before you take a decision, I'll do my best to assist you