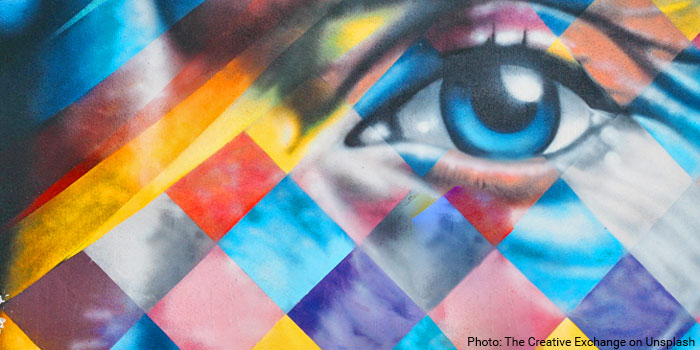 With so much information and competence seeking to attract the attention of your same public, it becomes more and more important to improve the way you attract people you want as clients.
A graphic designer can help you to attract the attention of your audience with visual resources.
Statistically, the sense of sight is the largest source of information from outside for the brain. There is no scientific consensus on what percentage of the brain is used for our vision, but what is known is that more neurons are related to the sense of sight than to the other senses.
There are many possibilities, and they are limited only by the imagination (and also by the laws and regulations that apply).
In this article, I have condensed the following twelve visual or graphics resources that may help you to improve how to attract your future clients.
I hope you'll find these tips useful and that you can apply in some way in your business.
1. Identify and know your audience.
This is a basic step to improve our chances of success. The better you can understand who and why is your customer, the better basis you will have to attract the attention of those who need you.
Demographic data such as age, gender, socioeconomic level, etc. are useful, however, it is more important to know their habits, their interests, their fears. In short, everything that allows you to know how to generate their interest in what you offer.
2. Give real and useful information.
This's why it's important to know your audience. You will not be able to attract attention effectively if the message you want to deliver is not relevant to them.
Find the benefit that your public and customers are looking for. I mention this because there are still several entrepreneurs who want to attract their audience by showing their facilities or their machinery when all they want to know is what you can benefit them.
Of course, you can show off your company and your achievements, however, use it for convincing or closing, not necessarily to attract them.
3. The brain can only pay conscious attention to only one thing.
Our brain is wonderful and amazing, it can do multiple things at once, however it can only take conscious attention to one thing at the same time.
This is selective attention, our mind can only pay attention to one thing at a time, even for a very short time. So your message should be clear and quick to understand. When the brain has a load of several messages at the same time it is harder to attract their attention.
4. Search for the simplicity and cleanliness of the message.
The brain is easily distracted and the best you can do is to be simple and clear in your message.
When you do not have the ability to synthesize images, you can easily fall into the saturation of information, IE images filled with elements that do not contribute much to the quality of communication.
When a design is excessively loaded with images and elements, you are causing the attention to be drawn, and likely, the message does not reach your audience with the force you want.
Your brain seeks to save energy and if he believes that the effort is greater than the benefit, he simply disconnects and looks for another point of interest.
5. Use color with good judgment.
Color is a powerful tool to attract your audience. But as in the previous point, the inadequate use of the color can harm your message causing either saturation or simply the non-attraction of your audience.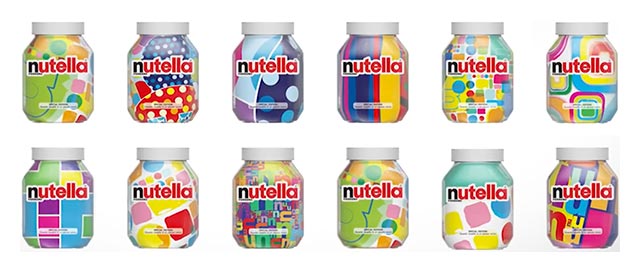 Much is said about colors such as red and yellow to attract the gaze, but this is not recommended on all occasions. Also depends a lot on the context and the environment or feeling you want to achieve. For example, if your product is ice cream and frozen popsicles, it may not be the best idea to use predominantly warm colors. But as I mentioned it also depends on each case of what you want to achieve.
Understanding the theory and psychology of color help you to find contrasts and harmonies that support your message and are attractive to your audience.
6. Do not ignore the light.
It is not the same as the color but it is fully related. Lighted areas and shadow areas, both can help you to attract attention and direct the eyes to the point of interest you want.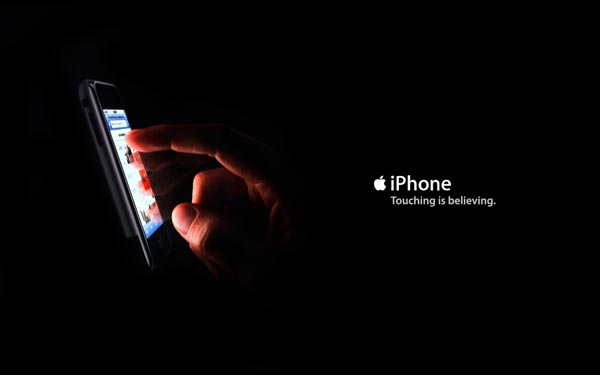 Graphically it is also possible to give perceptions of light and darkness that work very well to generate the attention that you're looking for.
7. The position matters.
The position of your message is another element to take care of. It is usual to think that placing a logo, image or message to the center is the best way to be seen. This is often the case, but it also depends on the context in which you are and the sensation you want to give.
In each case, other possibilities can be proposed as effective or more to attract the audience. There are other theories such as the rule of thirds and the golden ratio to achieve a harmonic composition at the time of attracting attention. You can also play with the empty spaces as support and to direct glances.

8. The movement attracts the brain.
Who has not seen those guys who are on the edge of the road moving an ad board and even juggling with it? It is almost impossible not to see them, and they attract a lot of attention.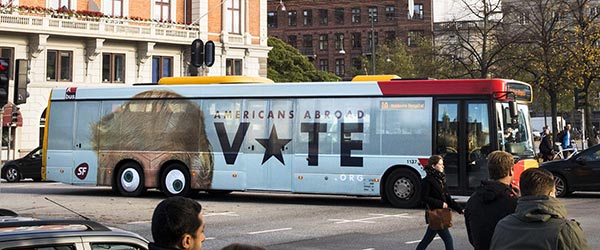 But not only the real movement is effective, but also the sensation of movement in an image can attract the attention of the people.
You also have to be cautious nor should we abuse it. Just as it can bring attention, it can distract and move your audience away from your message.
9. The eyes attract a lot of attention.
The human brain is very quick to find the eyes and identify their expressions and their look.
If you are using eyes or faces, use them in your favor. Use expressive eyes and direct glances either towards your audience or towards the most important element you want to highlight.
There are studies with advertising in which the same ad is shown to several people, but the only difference is the direction of the eyes. Which one do you think works best to attract the public's attention to the product?
10. Use metaphors.
You can find great examples of the use of this structure in the literature.
Maybe you did not know, or maybe you do, but in the world of images is widely used this resource and very successfully to express messages in an aesthetic and pleasing way, as a consequence attractive.
Metaphors use analogies, replace elements with similarities to express the same idea, to understand the message of a metaphor you have to use your imagination and generate the image in your mind.
It does not show the message literally, but it is effective because the brain have to process it first and remains in the memory longer.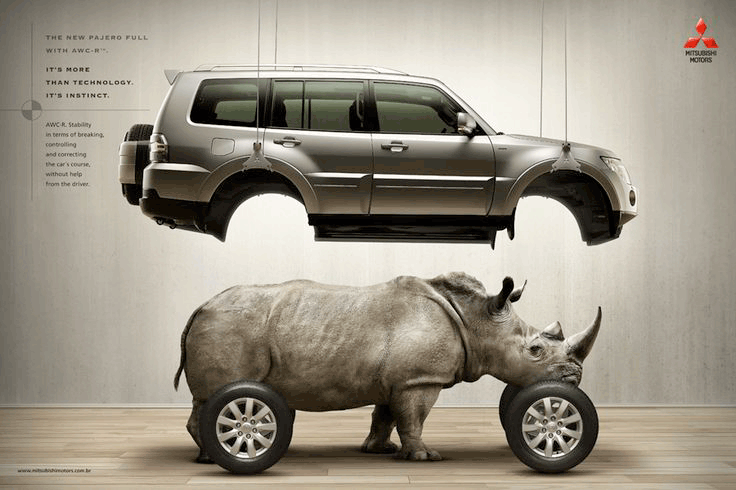 11. Be different.
This tip sounds cliché, but actually it can still help to attract the attention of your audience.
I'm not saying that you have to be a radical, but you have to have some detail to distinguish you, differentiate, and also recall about you
It can be a color, a piece of the outfit, a character, a logo, and a long list of possibilities that you can identify for yourself and your business.
You can also do weird things to surprise positively, something that other business would not do normally.
12. Observe, analyze and improve.
Designing for a specific audience still is not an exact science, every piece of graphic, visual, or communication design is perfectible and it is always a good practice to observe what has been done, analyze the results and improve what you have to improve.
This is not precisely a way to attract the attention of your public, but it is something that eventually can give you excellent results. Test something, analyze the results, and improve, then, repeat.
Making small changes helps to attract once again people who already knew you but have assimilated your presence and therefore do not notice you anymore.
Remember, whatever you try to attract the attention of your audience, you have to generate a positive and pleasant reaction.
I would like to know your comments, or if you want to share something not described in this post, you can comment down below on this page. Also, if at any time you need help with visual communication in your business, do not hesitate to contact me.
Your logo and your website are the face of your business. Thinking about design is not thinking only on lines, shapes or colors; is to think about showing you are professional, reliable and likable.
When the time comes and you need a designer, send me a message. I will be glad to assist.
- Mario