If your biggest source of customers what other customers says, great!. This means that you have done a good job building your business reputation. Your customers are happy with your services or products and they are glad to share the good news with people they care.
Likewise, you probably know that this also applies to dissatisfied clients, they can tell their bad experience to 5, 10 or more persons.
But, have you ever thinking about your reputation, especially in your reputation online?
Thanks to the internet this sharing effect becomes exponential, maybe 100, maybe 1,000 or 1,000,000! people can know someone's experience with your business.
Your public has so many options and ways to tell their experiences, and that may be read by millions, it is imperative that you take care of your good reputation online.
For this, Google can be a good ally (or enemy too), watch the reviews that your customers leave, give thanks for the good comments and answer with courtesy and understanding the bad ones. Also, encourage your customers to contribute with their reviews.
One way to watch over your reputation online is to activate a Google Alert, which will automatically notify you via email when your name, your company or keywords are mentioned.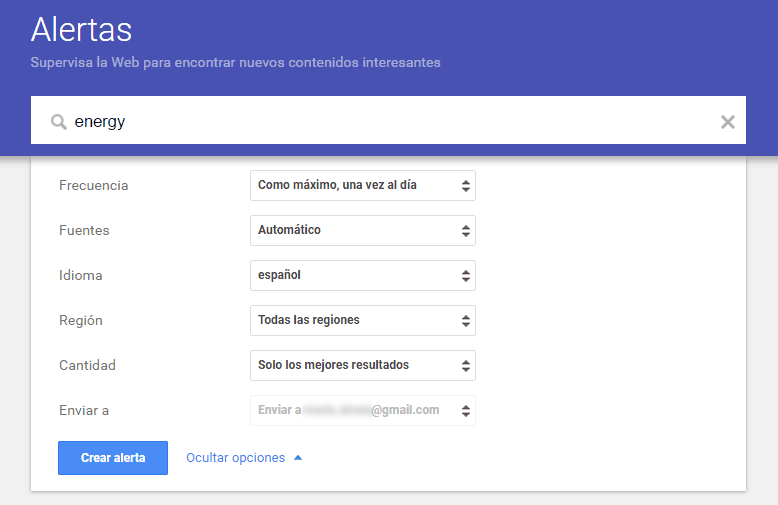 It's very simple and does not require any tutorial, you just need to have a Google account, go to the link shown above and write what words are the ones you want to watch. You can also change the frequency of the report, the sources, languages, and regions to search.
I hope this small detail can help you to improve your business just a little bit at least. Leave a comment if you find it useful, and if you did not like it, also comment, that way you will help me to do it better.
You can contact me also for whatever you need about graphic and web design for your business, let's do a good design that can help you to sell more.